Abrasive Wheels Safety Courses
Our Abrasive Wheels Safety Course is a 1/2 day session for a maximum of 10 candidates. The course is delivered on customer premises and includes:
Introduction to regulations and objectives of the course
Types of injuries we are trying to prevent
Burst wheels and causes
Maximum speed of wheels and machines
Protective clothing and equipment
Audio Visuals
Storage of Wheels
Selecting Wheels
Checks required on wheels and machines
Mounting wheels correctly
Correct use of machines and wheels
 Area around where cutting/grinding takes places
Employers checklist
Specialist abrasives eg Diamond wheels and drill bits (if required)
Question Paper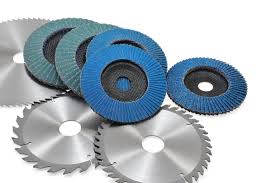 "Instructor was excellent, fully in command of the subject and pitched the course perfectly for me. He also made it a very enjoyable experience all round."

CDR Training Ltd is based in Lichfield, Staffordshire meaning we are ideally placed to deliver training on customer sites across the East & West Midlands, Staffordshire, Derbyshire, Shropshire, Nottinghamshire, Leicestershire, Warwickshire, Worcestershire.
For more information, please email info@cdr-training.co.uk, give us a call on 01543 411305 or complete our Training Course Enquiry Form.
CDR Training LTD - Company No: 9278274 / VAT Reg: 876 0138 16.