TESTIMONIALS
T: 01543 411305 E: INFO@CDR-TRAINING.CO.UK
Our aim is to provide you and your team with HSE compliant operator training at competitive prices, delivered by professional, yet friendly instructors.
Training feedback from Overhead Crane Course delivered Aug 19
"Excellent service provided. Absolutely no complaints"
All candidates are asked to complete a feedback form on completion of their training course.
Below are some comments from happy trainees from recent courses…






Trainee Feedback from FLT & Reach Truck New Operator Training Courses completed Aug 18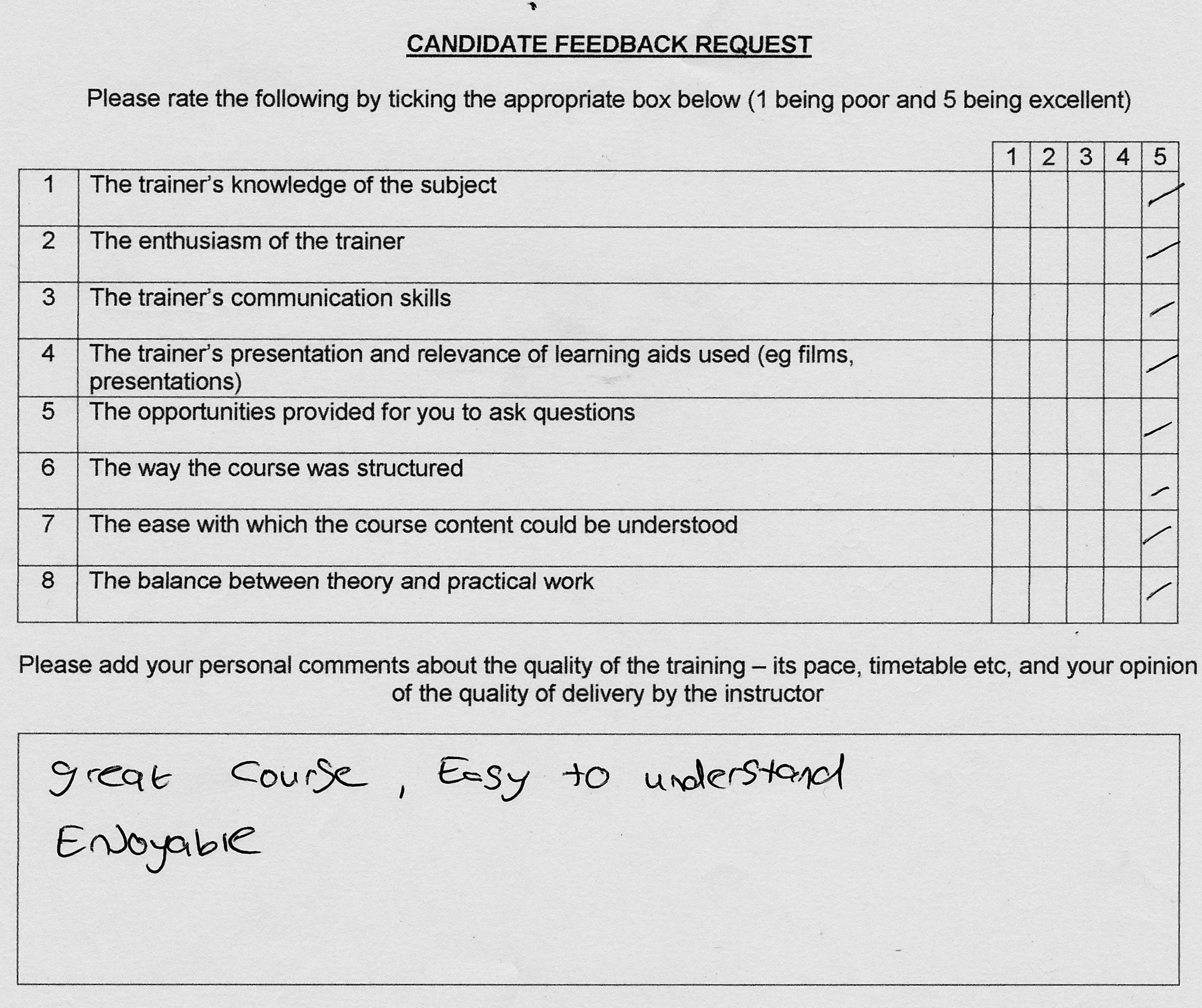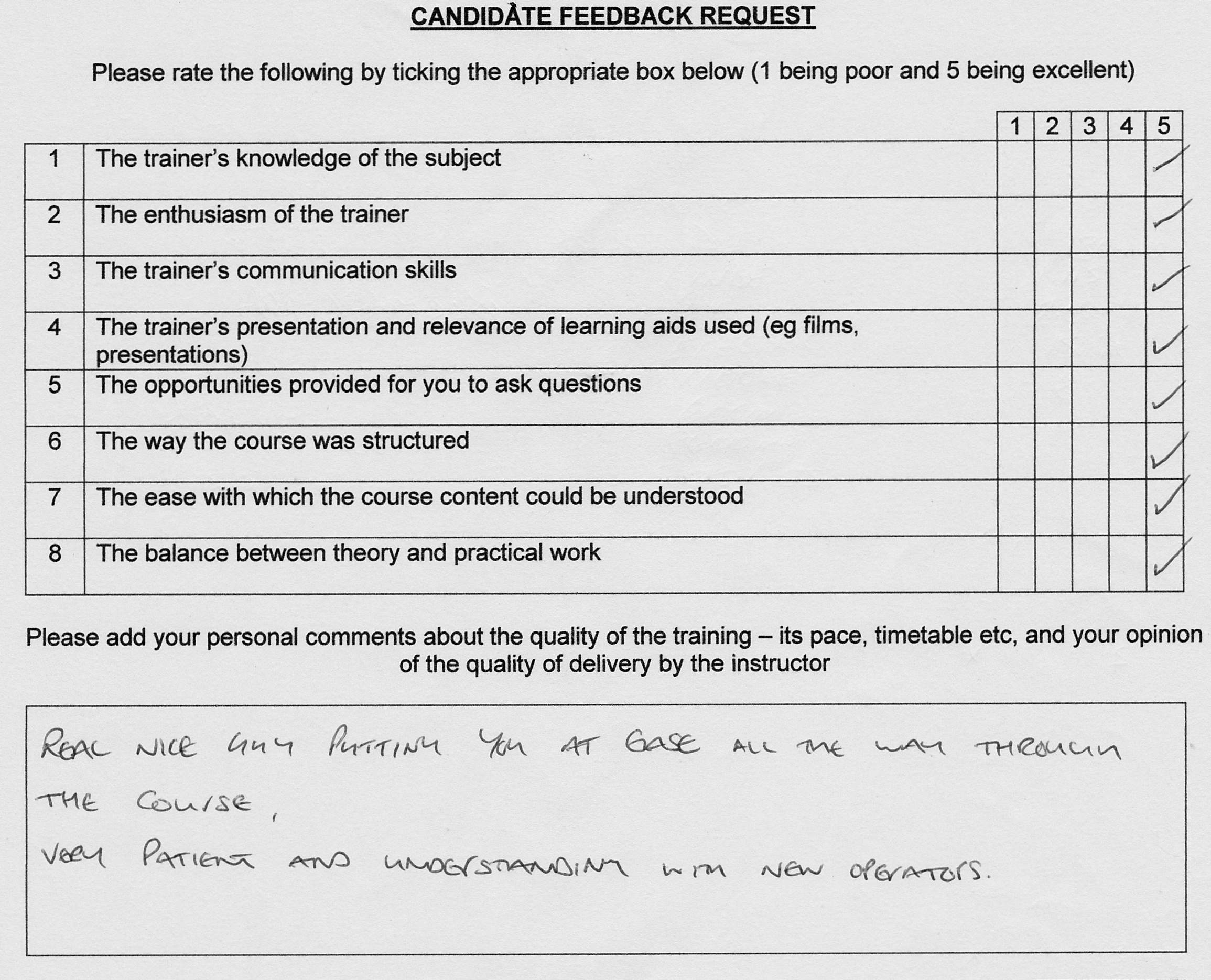 Trainee Feedback from a PPT Operator Training Course completed Aug 2018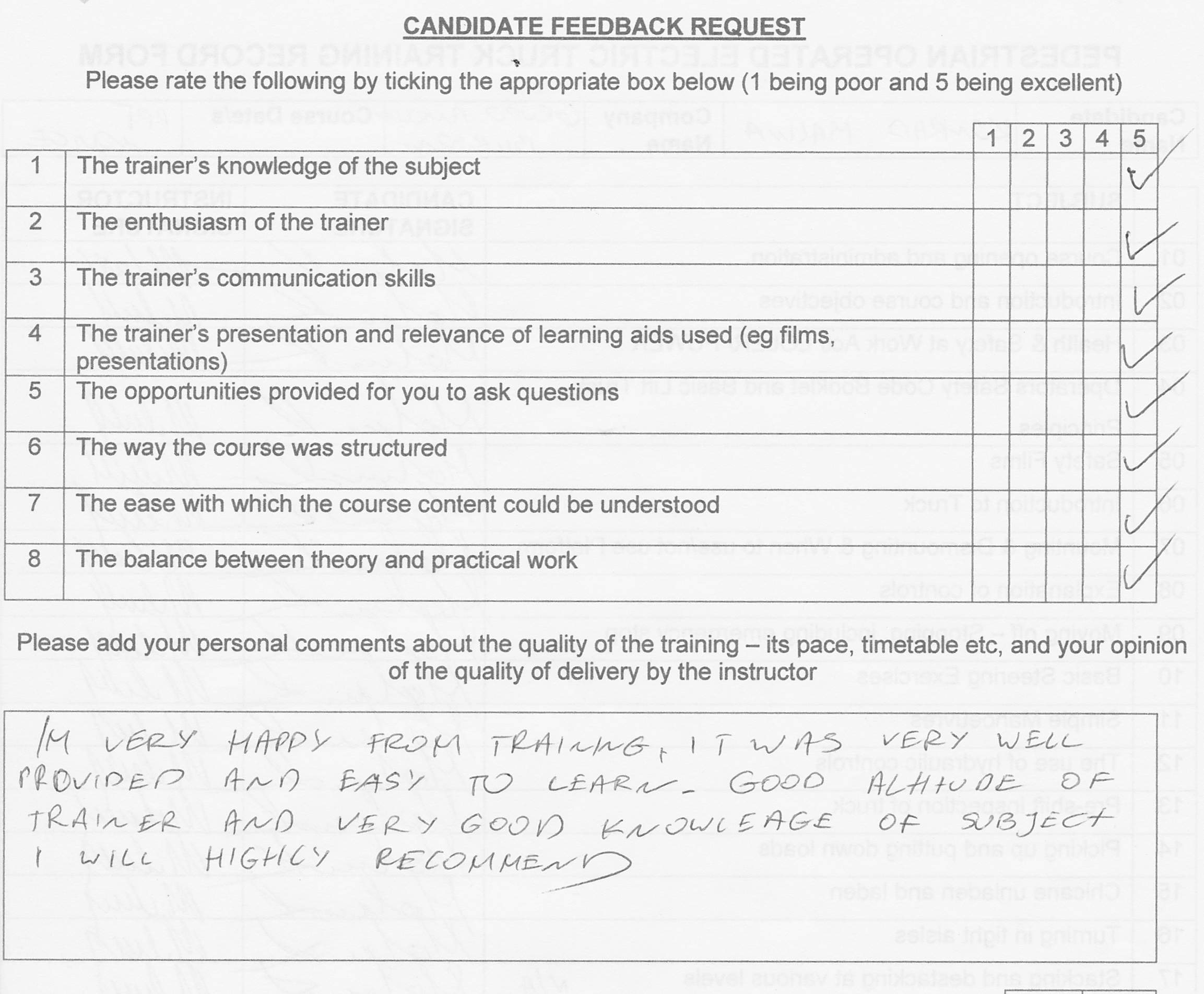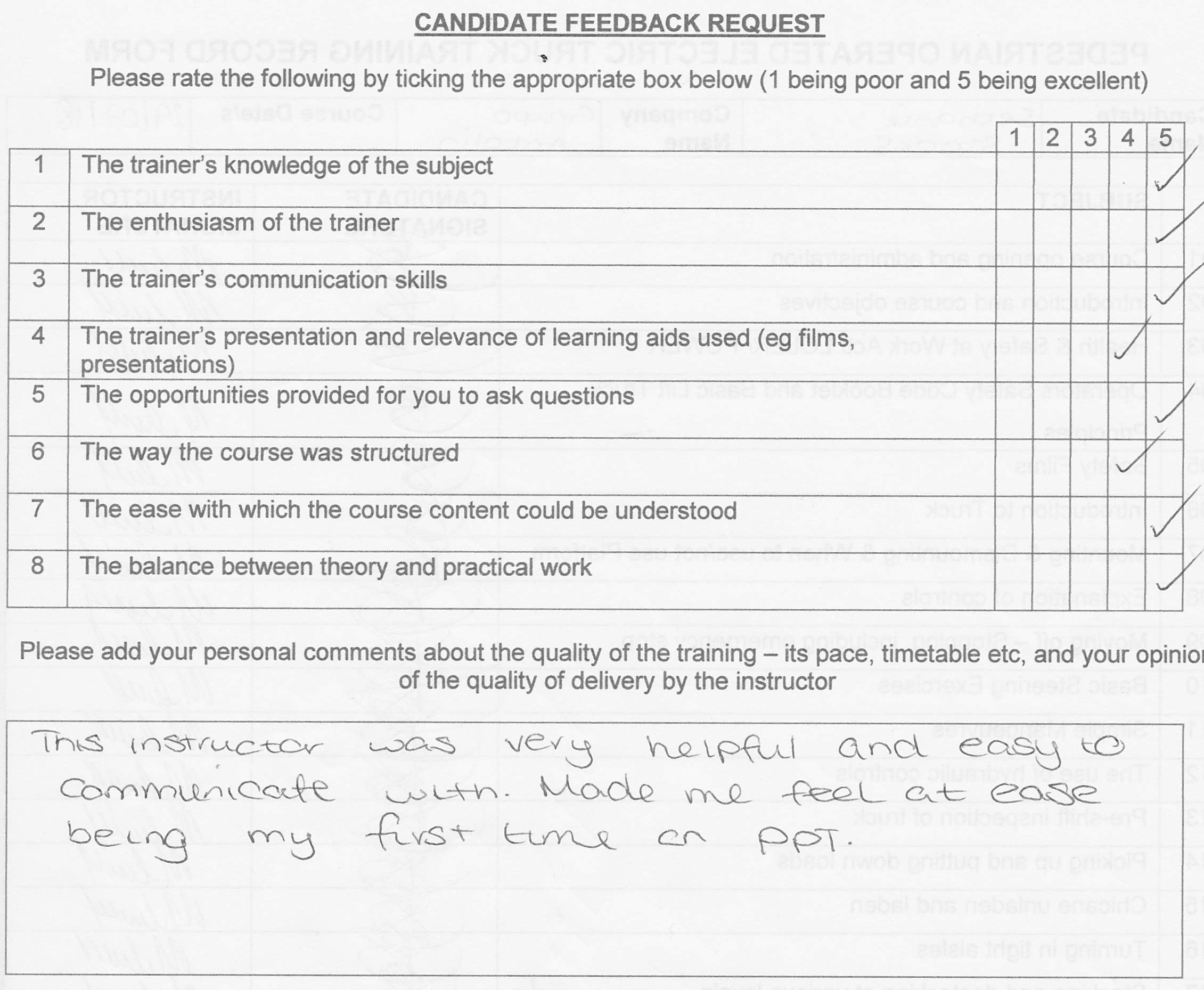 Trainee Feedback from an Overhead Crane Refresher Course completed July 18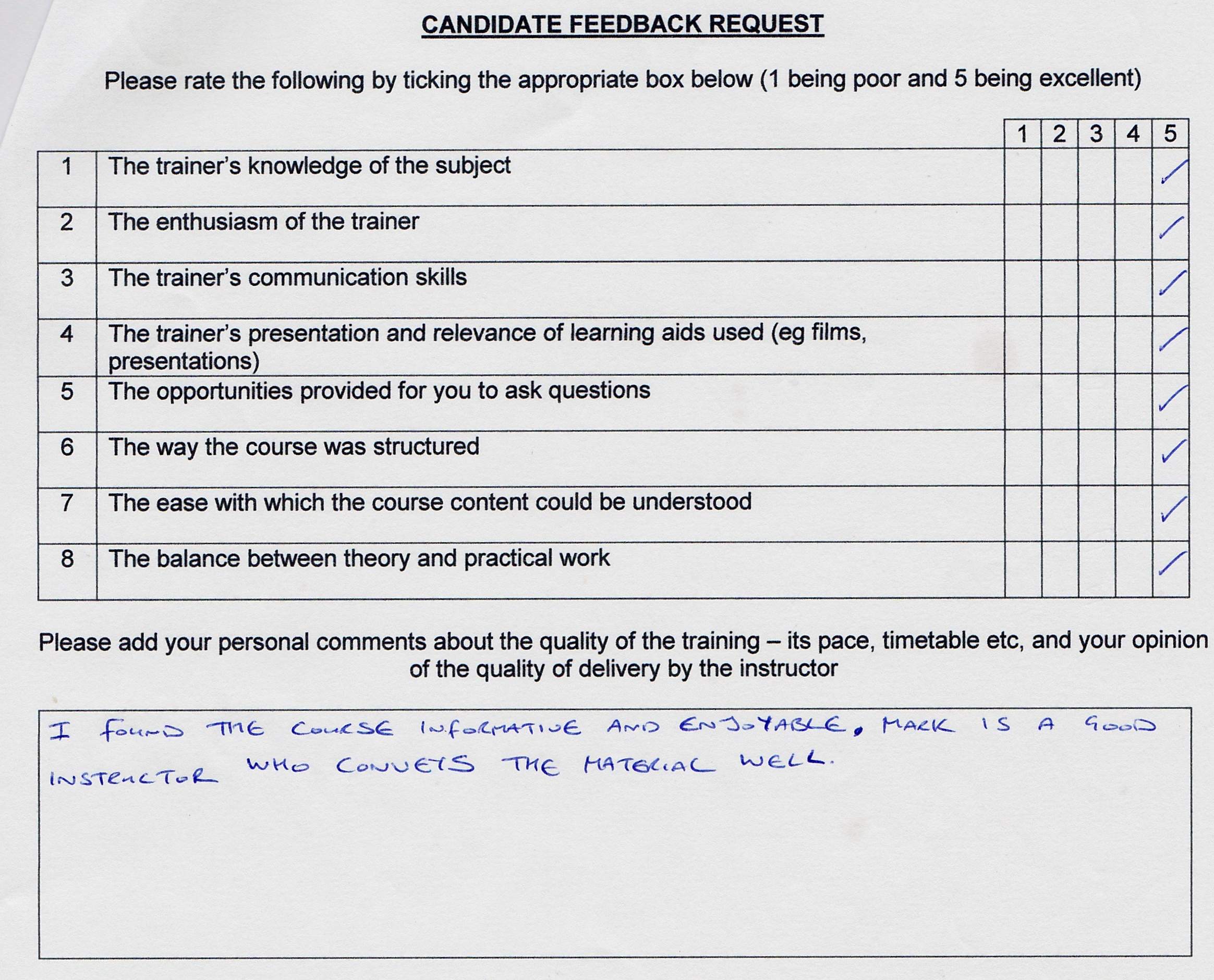 Trainee Feedback from a Counterbalance FLT Training Course completed July 18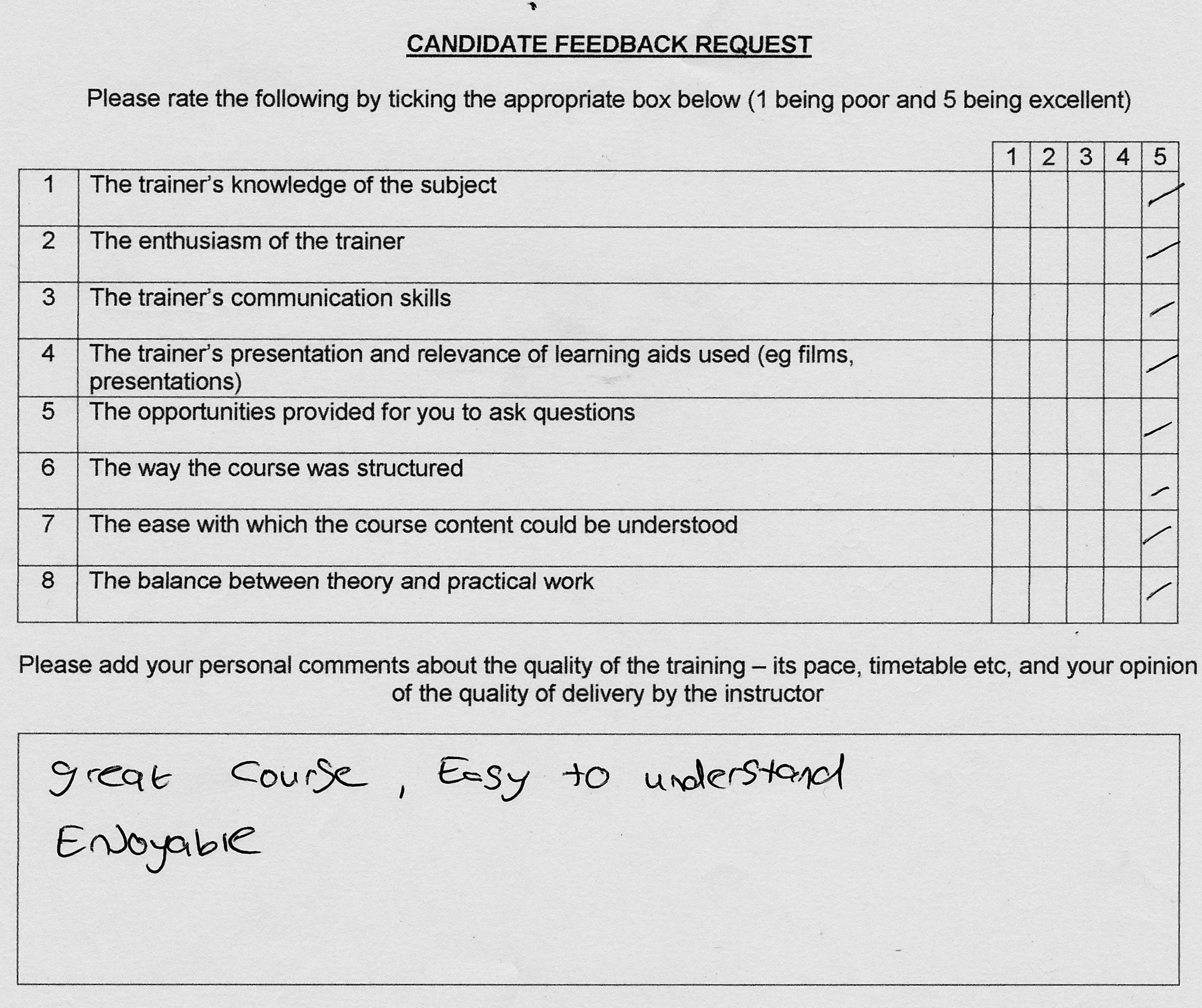 "The quality of training was excellent. The instructor was very knowledgeable and his skills were very good. His pace of training was brilliant and he made me feel at ease. Very professional and very polite person, would recommend him to anyone"
"The instructor Chris was very patient with me starting as a complete novice which gave me huge confidence knowing I don't have to rush and panic. The videos and stories of true events shown helped me to understand how dangerous lift trucks can be if used inappropirately! All in all the course was very enjoyable and Chris explained everything in depth…I learnt alot"
"Instructor was excellent, fully in command of the subject and pitched the course perfectly for me. He also made it a very enjoyable experience all round"
"Excellent course, very informative and feel happy to use the crane now"
"Totally satisfied with training"
"Very good content – practical excellent!"
"Good communication from trainer, fully explained reasons and actions"
"Excellent timetable, quality great. Instructor brilliant, patient and very encouraging. Very pleased"